Java Training
Fundamentals to Advanced
Java Training by Professionals for Professionals
Java Training by Professionals for Professionals
Take me to the training course list!
Over the last 20 years Java has retained the number 1 position as the top programming language according to the Tiobe index. 20 years is also the length of time we at Jumping Bean have been working with and training Java.
Why Java Training?
Java's dominance is due to its wide range of APIs, libraries, a plethora of frameworks, and wide community support. Mastering Java means not only mastering object orientation, basic language syntax, and built-in APIs but also mastering many of the frameworks and libraries.
Selecting a Training Provider - Why Jumping Bean?
There are lots of Java courses available to pick from. What makes getting Java training from Jumping Bean the better choice?
Full range of courses - Our range of Java training courses cover the entire gamut of Java skill sets from beginner to consummate professional.
Professional instructors -All our classes are lead by professionals with years of in the field experience.
Money back guarantee - We are so confident you will love our courses that we offer a 100% money-back guarantee. If, after the first day you are not satisfied let us know and we will refund you your money no questions asked.
Free 2nd chance - If you feel you need to attend the course a 2nd time to truly master the content let us know and we will be happy to accommodate you at no extra charge.
More than just the language/framework rules & syntax - Not only do our students gain an understanding of the course objectives but gain lucid insights and an understanding of the philosophy, reasoning, and architecture of Java and software development.
Rediscover or inflame your passion - Students not only learn technicalities but best practices and develop a passion for learning about technology and open source.
Customisable courses - If the courses do not cover your requirements, maybe you want to leave out sections of one course but include sections from another or add something completely new, we are happy to tailor our courses to your needs.
Measurable return on investment (ROI) - If requested we conduct a preliminary test on candidates before coming on the course and a follow-up assessment a month after the training. You will be able to tangibly verify the change in skill levels
What our alumni have to say
Training was very practical and I liked the troubleshooting skills demonstrated which will help me greatly at work

- Kaofela :: Botswana Revenue Services

Very pleasant training that covered a broad range of topics which exceeded expectation

- Jason :: SEDA

I loved the relevance of the training content towards my daily work and improved knowledge for making relevant recommendations

- Mayshiya :: Auditor General

Very pleasant training that covered a broad range of topics which exceeded expectation

- Jason :: SEDA

Thanks for everything, experience was great and worth every cent.

- Leeto :: ABSA

The training was great and opened interesting channels that I never knew existed.

I loved the practical examples and channels explored plus the instructor created an engaging environment

- Saleha :: Bankserv Africa

Training was structured to be accommodative to everyone and the trainer went the extra mile for us as students

- Boiphelo :: FNB

More than enough to take with and implement, training was informative and practical which was the best part

- Thabiso :: Affinity Health

I would just like to say thank you for the incredible training experience. The professionalism and quality of training offered by Jumping Bean is first-class

- Wade :: Allan Gray
Java training courses by category
Our java training courses are constantly being updated for changes to the Java language, especially given the increase in velocity since the Java specification process has become a truly open-source, community-driven process. Looking for a course but can't find it? Contact us we would be happy to assist with the creation of a new course.
Java Language Courses
This series of Java training courses focuses on the Java language and preparing students for the Oracle Certified Associate, Oracle Certified Professional, and the Expert and Master exams and certifications. As new versions of these certifications are released our training courses are updated accordingly.
Java Specialist Courses
This series of training courses focuses on specialist Java focus areas such Pivotal's Spring framework, Java JSP container Tomcat and JBoss/Wildfly Java application server
About Us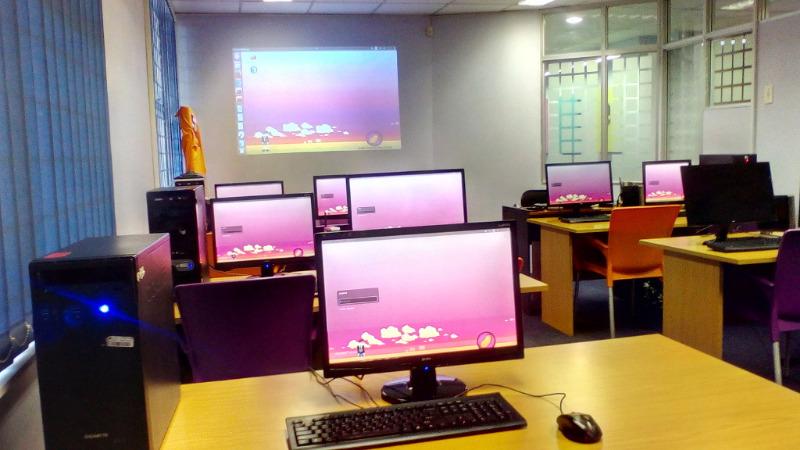 Jumping Bean is an open source integration and training company that has been delivering solutions to customers for over 20 years.
Our services include:
SLA support
Adhoc support
Hardening
Solutions architecture
SLA based support
Implementation support
Solutions Architecture
Performance tuning
Advisory services
Implemenation support
Consulting
SLA support
Training
Google & AWS Big Data support
Data flow architecture
Implementation support
Training
Advisory Services
SOC service
Security Audits & Reviews
Training
Mobile Apps
Enterprise Apps
Migration
Cloud provider support
Work flow architecture
Automation
Big Data
Containerisation
Long-Term Partnerships
We build long relationships with our customers which helps us better understand their needs and offer customised solutions and training to meet their business requirements.
Our clients include large and small businesses in South Africa and across the globe. We offer both remote and on-site support.
Passion for Technology
We are passionate about open source and love living on the bleeding edge of technology innovation. Our customers lean our our practical experience with emerging technologies to ensure they get the benefits of early adopters and avoid the pitfalls.
Our Clients
| | | |
| --- | --- | --- |
| | | |
| | | |
| | | ​​​​​​​ |
| | | |
| | |   |
|   | ​​​​ | ​​​​​​​​​​​​​ |
Jumping Bean Contact Form!